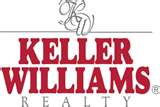 SOLD!!! IN UNDER ONE MONTH!!!
Exquisite Creations Home Staging also painted the home as well.
Dear Joey,
I am writing you this letter with hope that you will put it on your web site for everyone to see, because I want the agents to know what I think of the work you did to stage my listing on Veronica in East Pointe.
When I first called you to walk through the home I had no idea how thorough you were going to be! I was amazed at your in-depth knowledge regarding buyers and their buying patterns.The things you pointed out and the tips you gave me as the listing agent were things I found to be very helpful. My sellers are competing with over 400 other listings, so a showing is like a piece of gold. Your help in making the house really stand out was above and beyond what I expected!
Because my listing was a vacant house, the pictures looked really "BLAH!" Now I can hardly tell It's the same house! But It's the little touches that really blew me away... Like the strawberry cake on the dining room table and the pitcher of iced tea in the kitchen! Not to mention your eye for color! Your choice to paint the Flordia room apple green was GENIUS!! THE feedback I have gotten so far has been great, and I know this house is going to sell !
THANKS AGAIN! I'LL RECOMMEND YOU TO EVERYONE!
SINCERELY,
TALEYA KELLY
KELLER WILLIAMS GREAT LAKES
586-541-4064